انسانی جنس کی تبدیلی کی شرعی حیثیت اور اس کےممکنہ اثرات
An Analytical Study of Sex Change of Human Beings and its affects in the light of Islamic Sharia
Keywords:
Change of Sex, Human Beings, Islamic Sharia, Consequences
Abstract
Human Beings are the superior creature of Allah (Almighty) and humans attained this superiority because of some qualities. Firstly Allah made Human Beings responsible of their all deeds. Secondly Allah created human beings in best body structure and lastly Allah sent humans as his representatives in this world. Allah made pairs for every creature of this world and Human Beings are also made in couple i.e. Man and Woman. Allah (Almighty) assigned responsibilities to both the genders according to their natural physics as one is not capable of what other can do. Any change in these fundamental features of humans will result is disorder and chaos in human societies.
In this research Change of Sex has been discussed in the light of Islamic Sharia and its consequences in the Human Society that a Human Being who has been living in the Society as man and if his sex is changed into woman then what kind of effects could occur in the Society, and a Human Being who was living in the society as woman and her sex is changed into man then what kind of consequences could occur in the society.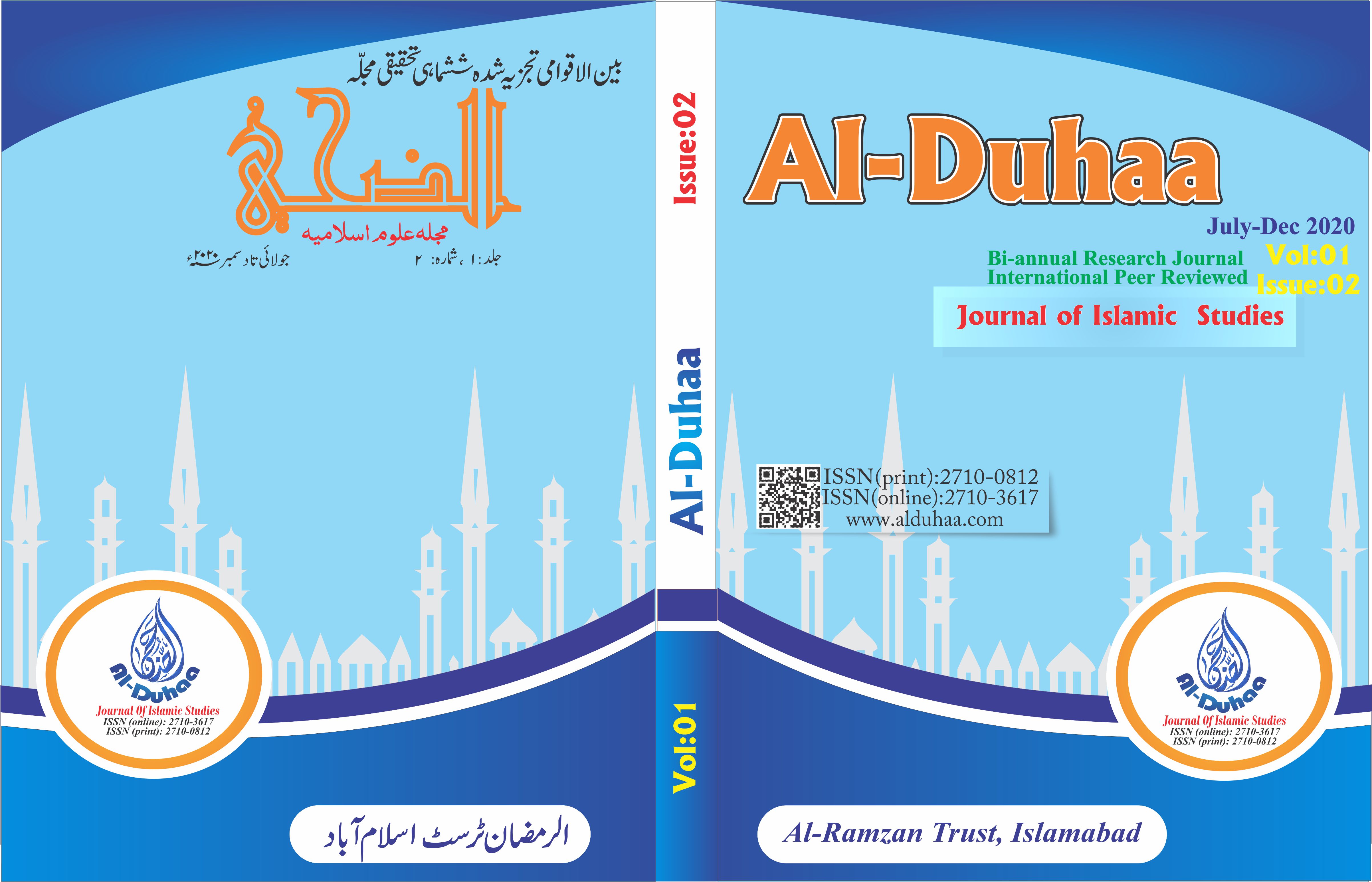 Downloads
How to Cite
Umar Zai, A., & Khan, T. ullah. (2021). انسانی جنس کی تبدیلی کی شرعی حیثیت اور اس کےممکنہ اثرات: An Analytical Study of Sex Change of Human Beings and its affects in the light of Islamic Sharia. Al-Duhaa, 1(02), 145–156. https://doi.org/10.51665/al-duhaa.001.02.0043
License
Copyright (c) 2021 Al-Duhaa
This work is licensed under a Creative Commons Attribution 4.0 International License.