ہندومت اوراسلام میں تصورخداکاتقابلی مطالعہ
The Concept of God in Islam and Hinduism –A comparative Study-
Keywords:
God, Islam, Hinduism, Brahma, Vishnu, Shiva
Abstract
It is a reality in world history that human and religion are inseparable from the beginning of the world. In the beginning religion for all humans was only one. But with the growth of human generation, humanity diverged from religion. Then the creator of the universe sent his messengers to guide mankind to straight path. But sometime after the death of the messengers and their companions, the believers coming at that time replaced the teachings of God. And they adopted a new man-made religion. Thus the number of religious increased in the world, now there are many religions in the world, the large and most popular religious are Christianity, Islam, Hinduism, Judaism, Buddhism and Sikhism. In the Aryan era, the Hindus were believers in one God, just like the like Muslims. Then gradually the number of Gods increased to millions, in this article we will compare the concept of God in Islam and Hinduism with the definition of both religions.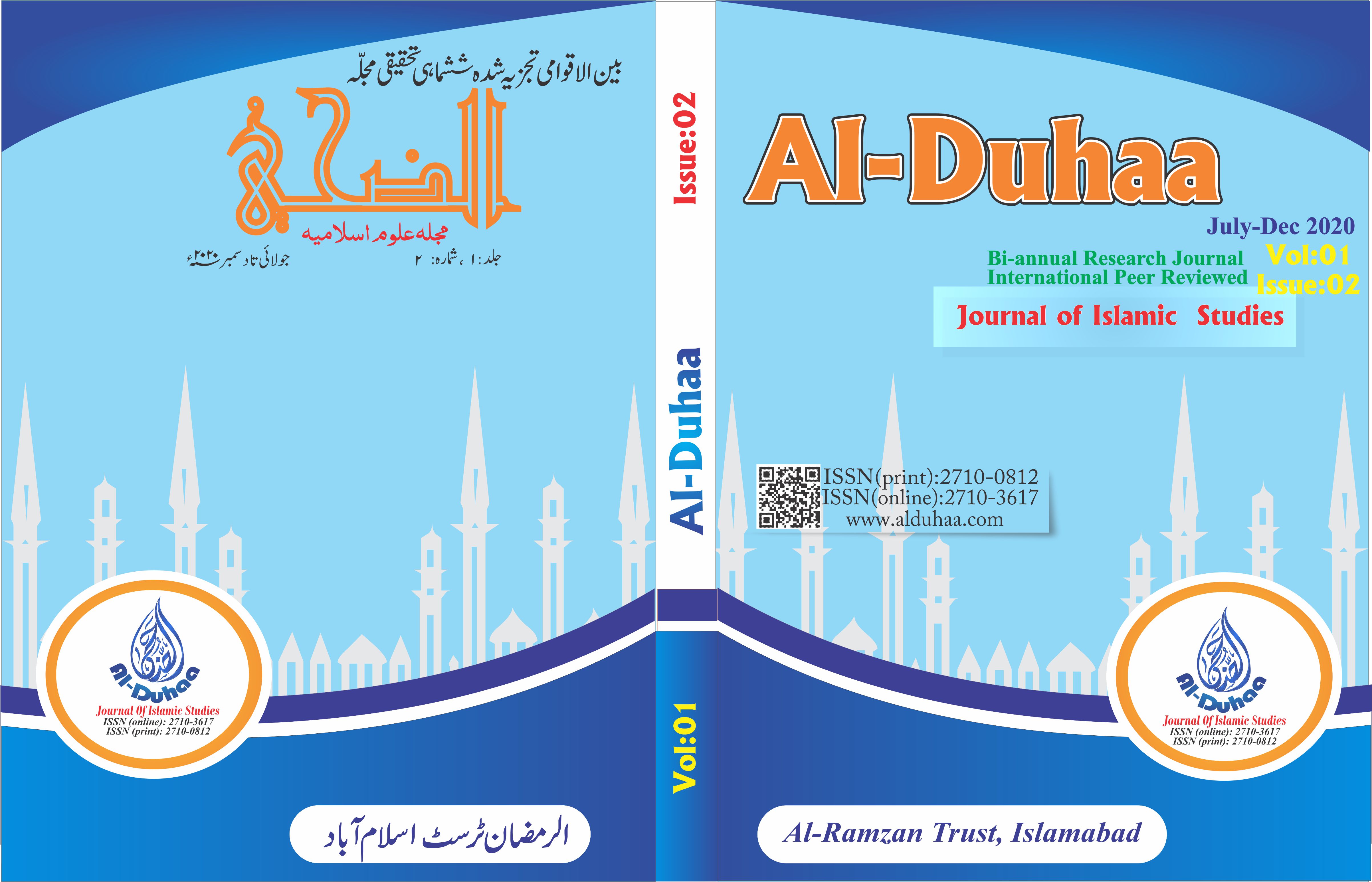 Downloads
How to Cite
Khan, M. H. R., & Khan, A. A. (2021). ہندومت اوراسلام میں تصورخداکاتقابلی مطالعہ: The Concept of God in Islam and Hinduism –A comparative Study-. Al-Duhaa, 1(02), 119–128. https://doi.org/10.51665/al-duhaa.001.02.0038
License
Copyright (c) 2021 Al-Duhaa
This work is licensed under a Creative Commons Attribution 4.0 International License.