ریاستِ مدینہ میں بازاروں کی نگرانی (مانیٹرنگ) کا تصور اور اس کی عصری معنویت : تحقیقی جائزہ
The Concept of Market Monitoring in the State of Madina and its Relevance in Modren era: Reseach Analysis
Keywords:
Market Monitoring, State of Madina, Modren era, Prophet Muhammad (SAW), system, organizations
Abstract
The monitoring system in state departments/institutions is extremely significant and important in any setup/government. The working of the state system becomes coherent and meaningful, and institutions and organizations become proactive under effective monitoring. Also, in the masses, it encourages trust in state and state departments/organizations, and a healthily prosperous society develops. In a society without a proficient monitoring system, institutions become  victim of inefficiency, negligence,  and lack of interest and lethargy, and thus become meaningless and ineffective. In today's world monitoring is given its due weight, and the services of various agencies/organizations are hired for the purpose of monitoring. The concept of monitoring (and accountability) is not a new one, however; Islam introduced the idea   earlier when the world was ignorant of it at large.  It is evident from the records of the holy life of the Prophet Muhammad (SAW) that he himself held monitoring absolutely important. In the state of Madina prophet (SAW) himself monitoried the market Groceries and its rates.market monitoring is very important for the Control of inflation.
 From various historical accounts, it is clear that the four Pious Caliphs made the system of monitoring more established and organized according to the specific conditions and needs of their times, Specially in the monitoring of market they organized a proper system. Their principle of market monitoring is an example that still can and should be followed. In the present  Reseach study, a survey/analysis of the concept and principles of  market monitoring prevalent during the holy life of the Prophet and the early caliphate system is given. In the light of/From the perspective of these guiding principles, an analysis of the modern system of  market monitoring and its utility/practicality is presented.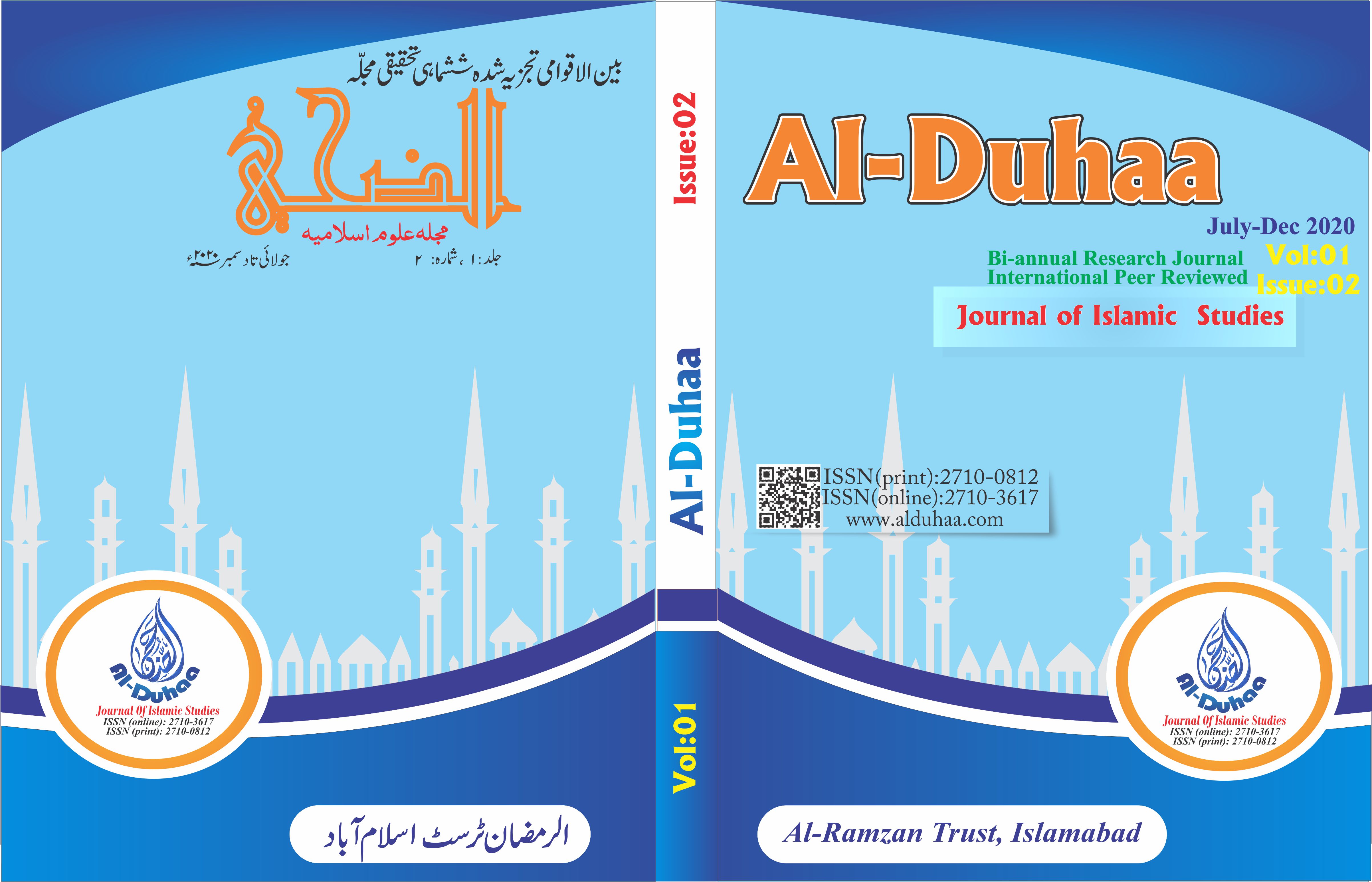 Downloads
How to Cite
Gadoon, saeedulhaq jadoon, & Khan, I. (2020). ریاستِ مدینہ میں بازاروں کی نگرانی (مانیٹرنگ) کا تصور اور اس کی عصری معنویت : تحقیقی جائزہ: The Concept of Market Monitoring in the State of Madina and its Relevance in Modren era: Reseach Analysis. Al-Duhaa, 1(02), 41–52. https://doi.org/10.51665/al-duhaa.001.02.0011
License
Copyright (c) 2021 Al-Duhaa
This work is licensed under a Creative Commons Attribution 4.0 International License.