سیرت النبیﷺ میں شبلی نعمانی کا اسلوبِ تحقیق
Shibli Nomani's research style in Sirat-un-Nabi (PBUH)
Keywords:
(Key Words: Shibli Noumani, Seert un Nabi, Biography, Hayat e Tuaiba, Suliman Nadvi)
Abstract
Abstract
Lots of books have been written on prophet's character in multiple languages including namely Arabic, Perssian and Urdu. One of the prominent books written on prophets character in Urdu language is that of Allama Shibli Noomani's book "Seerat.un.Nabi" which carries an immense reservoir of arguments, an impressive style of research and a miraculous collection of exemplary stylistic statements. Apart from (Sirat.un.Nabi) Shibli Noumani has written many others books, but the only book that Shibli Noumani has always had pride upon, is Seert.un, Nabi. Prophet's life and overall contributions towards humanity have been given in this book with a distinctive vision, a remarkable pattern and accompanied by deep research. This book is one of the best examples of conciseness based upon better research style. One of Shibli Noumani's best research styles and writing traits have been covered in this article.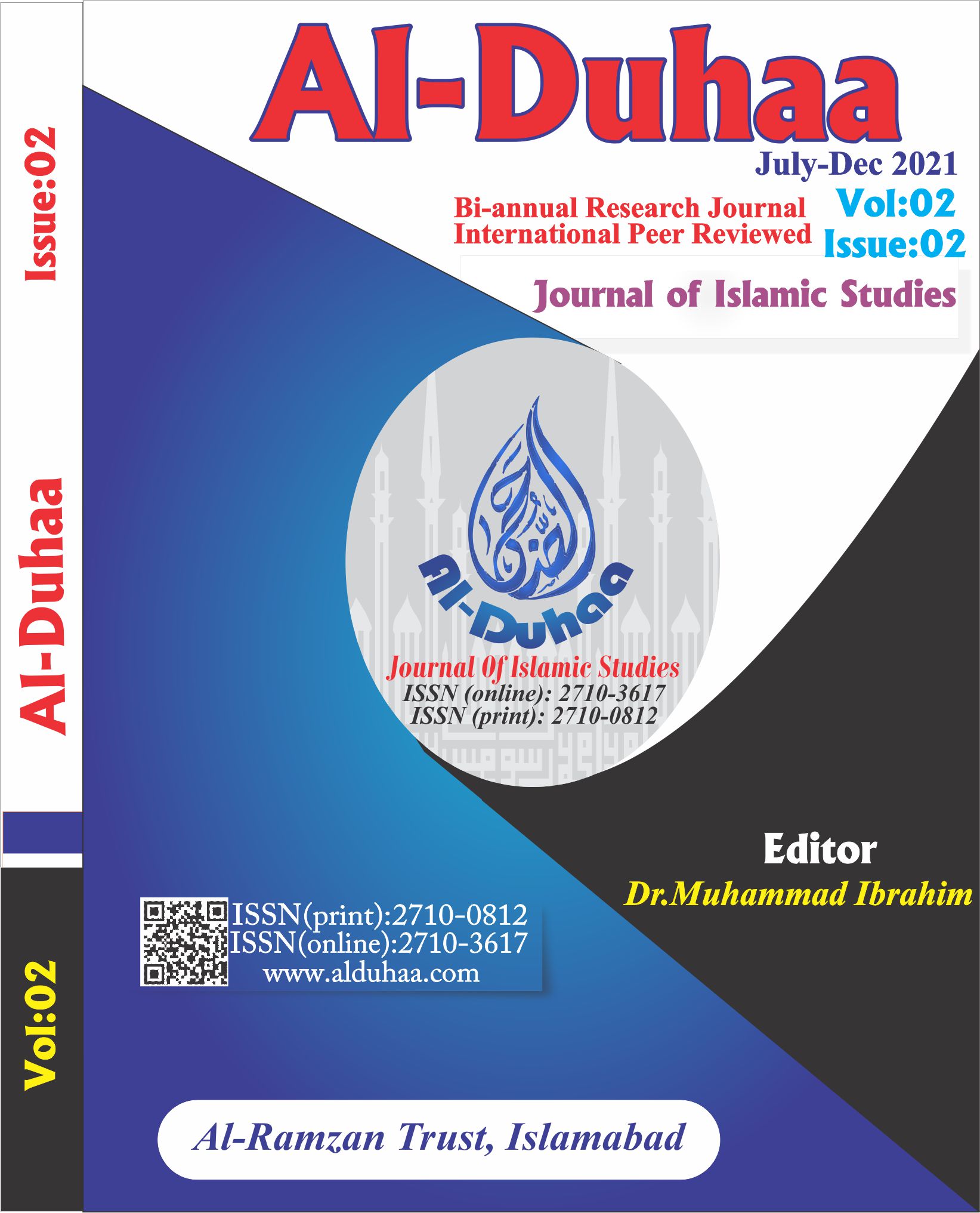 Downloads
How to Cite
Shah, M., Bibi, D. I., & Bibi, B. . (2021). سیرت النبیﷺ میں شبلی نعمانی کا اسلوبِ تحقیق: Shibli Nomani's research style in Sirat-un-Nabi (PBUH). Al-Duhaa, 2(02), 274–281. https://doi.org/10.51665/al-duhaa.002.02.0131
License
Copyright (c) 2021 Al-Duhaa
This work is licensed under a Creative Commons Attribution 4.0 International License.