Rejoicing the visual richness in mosque architecture in Khyber Pakhtunkhwa, Pakistan.
Keywords:
Mosque architecture, visual elements, decoration, design, aesthetics, Khyber Pakhtunkhwa
Abstract
Mosque construction and expansion in the modern world is a significant achievement, particularly in Muslim majority communities. A mosque is a single building that serves as a center for both religious and social activities. Mosques must be designed to reflect religious beliefs, social values, and the local environment. Aside from being a functional location for salah (prayer), it also has symbolic value as a representation of Muslim religious beliefs and life after death. This study is focused on the visual richness of the mosque's architectural design and the identification of those elements that adds fullness to the experiential qualities of the mosques. This research uses a case study approach to evaluate mosque projects in various locales across Khyber Pakhtunkhwa, Pakistan. Various architectural features of mosques were recognized used for adding visual richness in design and then classified based on their historical significance. A comparison of mosques' design architectural elements is carried out. The findings point to a consistency in the incorporation of functional elements, while the aesthetic elements are more locale-specific. The aesthetic elements need to be treated as an important component of mosque design. This work has further elaborated the need for the re-establishment of the importance of aesthetic values in contemporary mosque architecture and recommended its revival.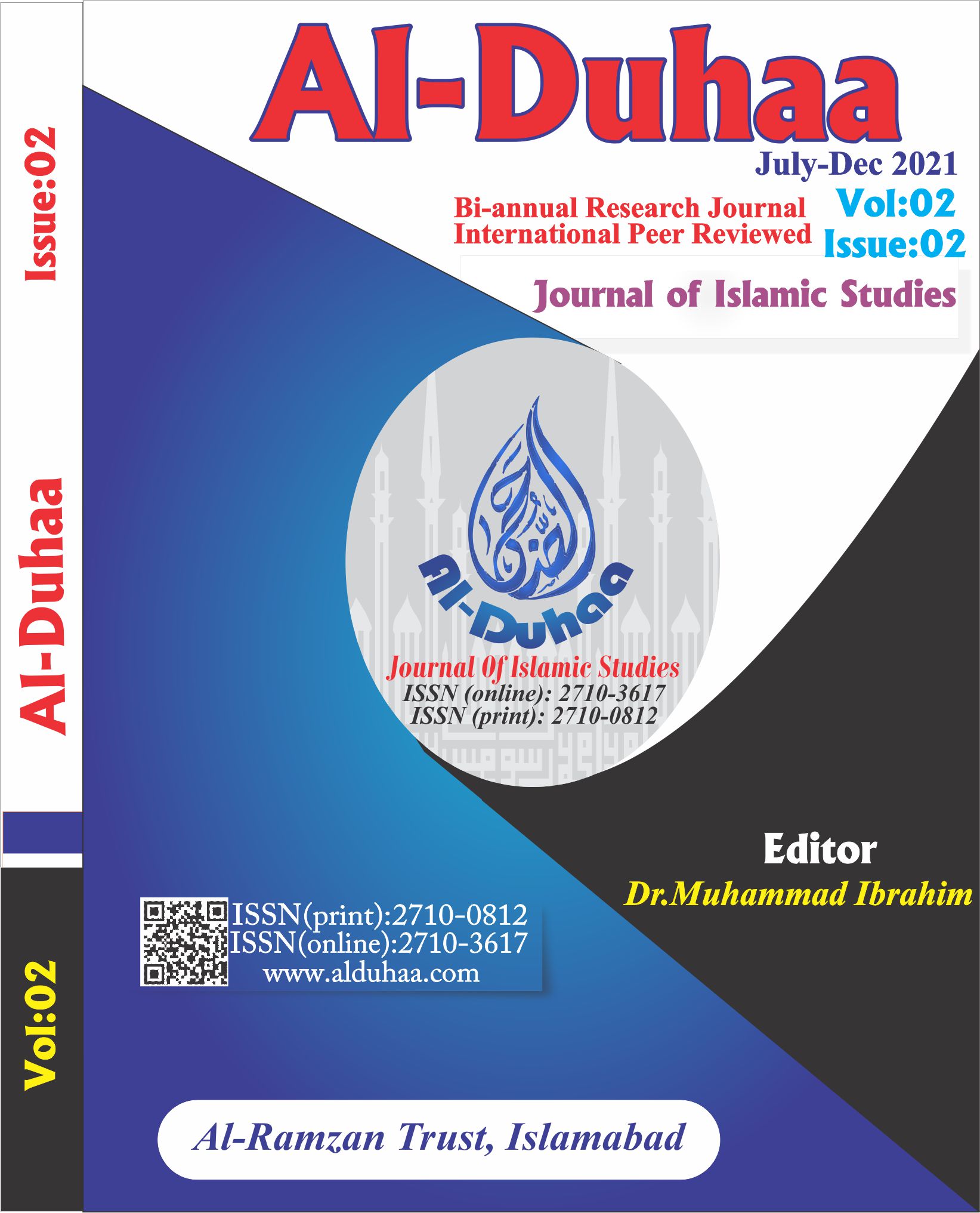 Downloads
How to Cite
Ali, iftikhar, & Shah, M. W. . (2021). Rejoicing the visual richness in mosque architecture in Khyber Pakhtunkhwa, Pakistan. Al-Duhaa, 2(02), 41–54. https://doi.org/10.51665/al-duhaa.002.02.0096
License
Copyright (c) 2021 Al-Duhaa
This work is licensed under a Creative Commons Attribution 4.0 International License.