سامی مذاہب کے ماخذ اصلیہ کی روشنی میں عورت کی گواہی کی مشروعیت کا تحقیقی و تقابلی مطالعہ
A scholastical comparison of the women witness in the light of original texts of Semitic Religions
Keywords:
Witness, Divine Religions, Permissibility authenticity evidence, scholastically, Transactions, Testify, justified, qualification, Comparison
Abstract
This research has carried out to elaborate a comparative study regarding the permissibility of women witnesses in the original sources of the captioned Divine Religions, its authenticity, and use in various transactions. Judiciary is the milestone of peace alive in society while the witness is the backbone of every judicial system. Without witnesses never justice could be done nor can any right be proved or protected in the court of law. This article has defined evidence, Judaism, Christianity, and Islam respectively. Then permissibility, strength, originality, and qualifications of women witnesses in the original texts of these religions thoroughly. In the end the status of witness in those matters which are related to them comparatively. The social and legal status of women in cited religions is admissible but still, some critics mistrust that either her evidence is half to men or they have less status, low or no value regarding evidence in the court of law. So it is an esteem need of the day to understand the permissibility of the women's witnesses in the light of original texts and to avoid misdeems over it. What would be the weightage of her witness in various transactions related to them? Inductive and qualitative methods have been adopted. Access to original sources of the three religions has been acquired, data collected, scrutinized, elaborated and trinal compared. The women's witness plays a pivotal role in all evidential proceedings. It is unanimously admissible in women-related matters. It has been proved from original sources of trinal religion like Torah, Gospel, and the Holy Quran.  A witness is a person who testifies what he has seen of a matter or an event.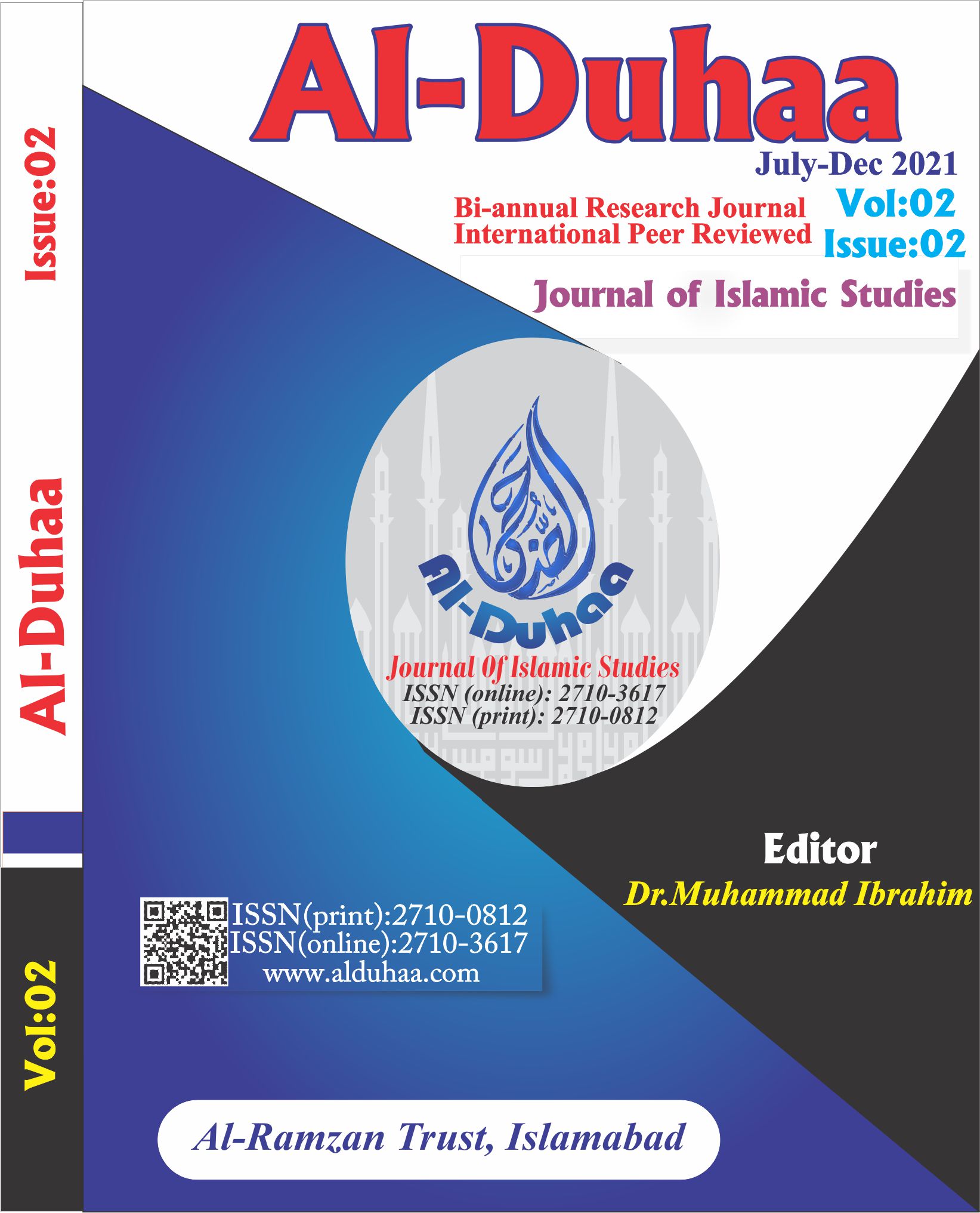 Downloads
How to Cite
Said, A., & Khan, D. M. N. . (2021). سامی مذاہب کے ماخذ اصلیہ کی روشنی میں عورت کی گواہی کی مشروعیت کا تحقیقی و تقابلی مطالعہ: A scholastical comparison of the women witness in the light of original texts of Semitic Religions. Al-Duhaa, 2(02), 01–14. https://doi.org/10.51665/al-duhaa.002.02.0078
License
Copyright (c) 2021 Al-Duhaa
This work is licensed under a Creative Commons Attribution 4.0 International License.