گلوبلائزیشن اور غیر مسلموں سےتعاون و استفادہ
Globalization and Corporation with Non- Muslims
Keywords:
Seerah, globalization, Muslim, benefits, non- Muslim.
Abstract
Islam is not a religion for a specific time period or for a specific nation. Islam provides us solution to all crisis and restlessness in the current situation and this guidance comes from the Seerah of Prophet Muhammad (S.A.W ).  In twenty first century, Muslim world is going through a state of chaos and is far behind from the developed world in terms of science and technology. In this situation, Muslims have dual responsibilities. Firstly, control the tide by following the Universal Islamic principles. They should defend their cultural, social and religious interests. Secondly, find solutions to the current issues in the light of Seerah of Holy Prophet( S.A.W.) as He preached tolerance for all religions. And on the basis of this tolerance, he managed some contracts with Jews of   Madina very wisely and drew benefits from Non-Muslims within the scope of Islamic teachings. The opportunities arising due to globalization provide the Muslim World a chance to use it to its benefit and this is only possible by cooperating with Non-Muslims. Islam does not refrain us from benefitting or seeking guidance from Non-Muslims but also lays down some limits and restrictions. The methodology of my research is analytical and deductive. In this way, it will highlight the importance of the vital point that there is a complete liberty in seeking benefit from globalization by maintaining what is admissible as admissible and inadmissible as inadmissible in Islam.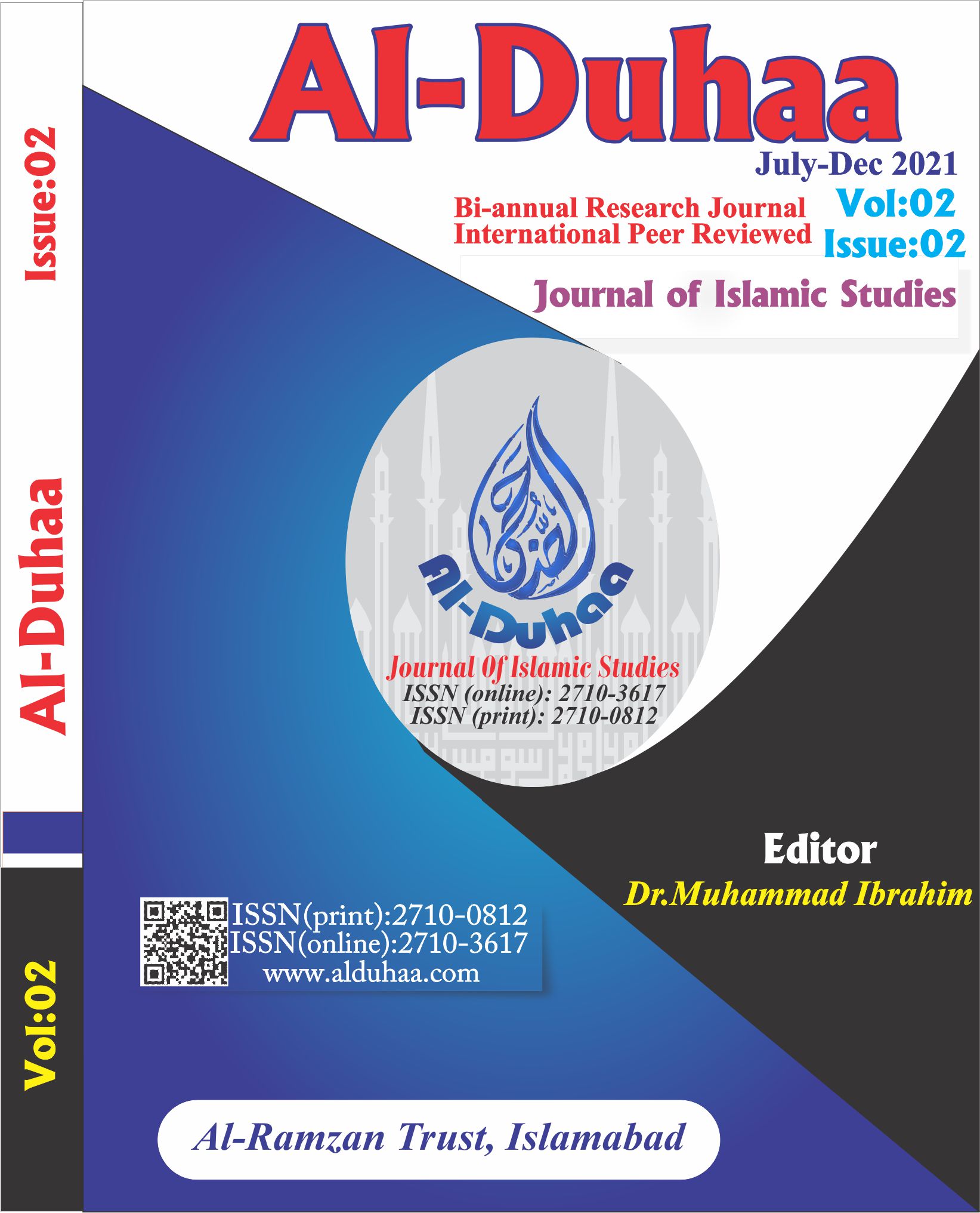 Downloads
How to Cite
Mahmood, M. ., & Shabbir, D. A. . (2023). گلوبلائزیشن اور غیر مسلموں سےتعاون و استفادہ: Globalization and Corporation with Non- Muslims. Al-Duhaa, 2(02), 461–475. https://doi.org/10.51665/al-duhaa.002.02.0206
License
Copyright (c) 2021 Al-Duhaa
This work is licensed under a Creative Commons Attribution 4.0 International License.