طلاق اور خلع کا ہمارے انفرادی اور اجتماعی زندگی پر اثرات کا تحقیقی جائزہ
A research study of the effects of Divorce and Khulla on Our Individual and Collective life
Keywords:
Talaq, Khula, Spouses, Society, Effects.
Abstract
Islam discourages divorce and khula without any reason, but when the situation becomes serious and there is no solution, then talaq and khulla are permissible. But once the divorce and khula takes place, it has a profound impact on the society, because it is not just a divorce or khula that just happened and the matter is over, but After that, the effects on the society are very high and dangerous, It affects the society both economically and socially, After society, it adversely affects the man and the woman herself,And diseases and effects like sence of inferiority, anger depression start in their life,And thus their life is destroyed. In the same way, after divorce and separation, children's lives also have bad effects; children also suffer from diseases such as depression and sence of inferiority due to parental distance. So In this article, all such effects after divorce and khula have been examined.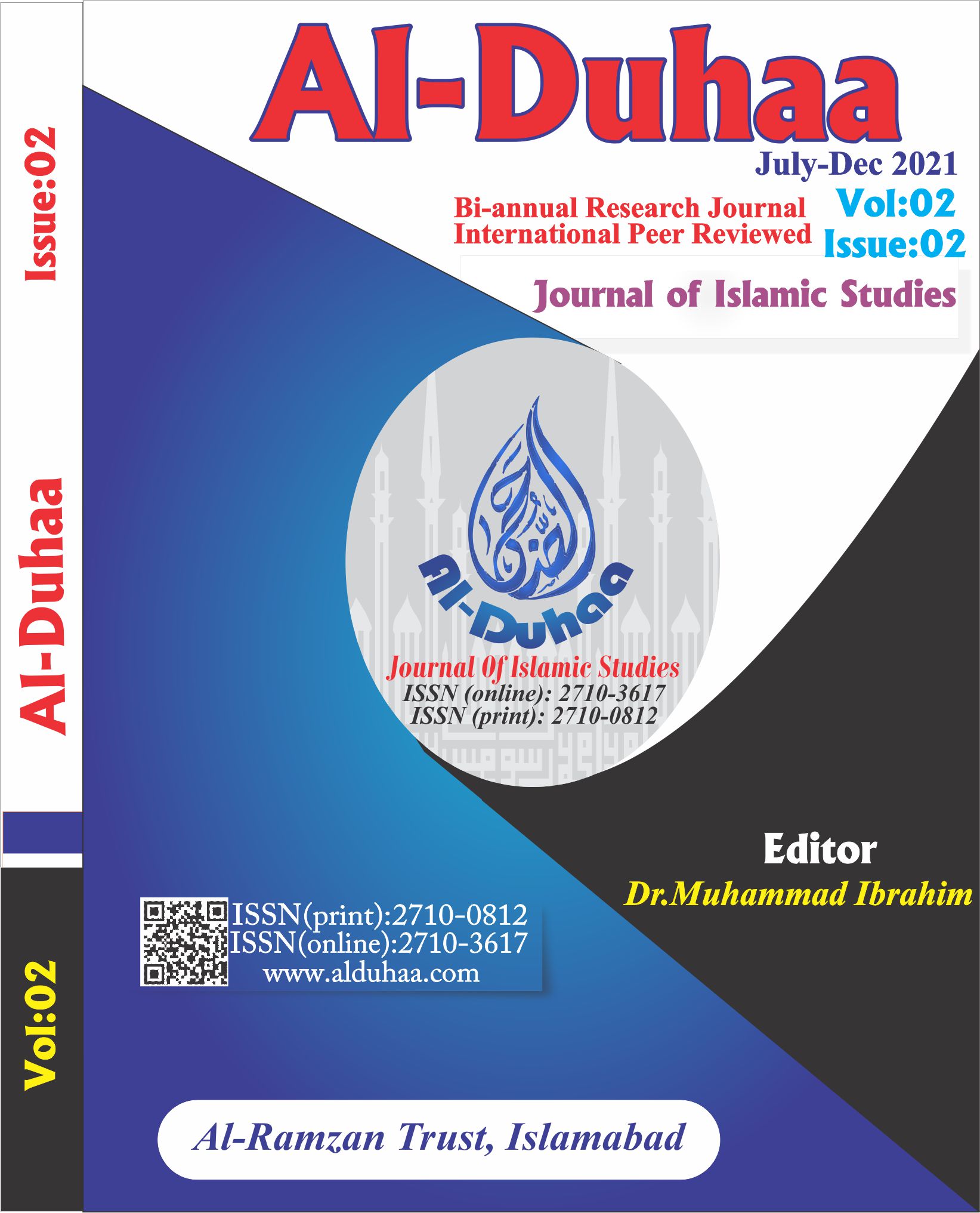 Downloads
How to Cite
Ahmad, B. ., Jaffar, S., & Haroon, Z. . (2021). طلاق اور خلع کا ہمارے انفرادی اور اجتماعی زندگی پر اثرات کا تحقیقی جائزہ: A research study of the effects of Divorce and Khulla on Our Individual and Collective life. Al-Duhaa, 2(02), 449–460. https://doi.org/10.51665/al-duhaa.002.02.0205
License
Copyright (c) 2021 Al-Duhaa
This work is licensed under a Creative Commons Attribution 4.0 International License.