خطیب ہزارہ مولانا شفیق الرحمن قریشی(2018-1933)کی دینی ،سیاسی اور اصلاحی خدمات کا تجزیاتی مطالعہ
An Analytical Study of Religious, Political and Reforming Services of Khatib Hazara Maulana Shafiqul Rehman Qureshi (1933-2018)
Keywords:
Keywords: Reform, religious, services, Qadianism, darul ifta, Abbottabad, Hazara region
Abstract
Abstract
In the reform and political efforts in the subcontinent, the name of the land of Hazara began to be taken seriously when Syed Ahmad Shaheed and his caravan turned towards it and got involved in a bloody battle at Balakot and martyred. Allama Anwar Shah Kashmiri also knelt before the high-ranking scholars of the Hazara, which is a testament to the scholarly influence of the local scholars here. Maulana Shafiq-ur-Rehman Hazarawi is one of the most respected scholars in the field of scientific and reforming services in Hazara region. He has rendered invaluable services in the field of religion, politics and reform, for a period of half a century, which need to be brought to the fore so that his services can transcend regional constraints and reach out to people from different regions. This article concludes that Qadianism failed to establish itself in the city of Abbottabad due to his efforts though he had to endure the hardships of imprisonment while facing the tribulation of Qadianism. Due to him, religious awareness was awakened in the public of Abbottabad and the people got an unexpected blessing in the form of Darul Iftaa for the Shariah solution of their problems in their city.
Keywords: Reform, religious, services, Qadianism, darul ifta, Abbottabad, Hazara region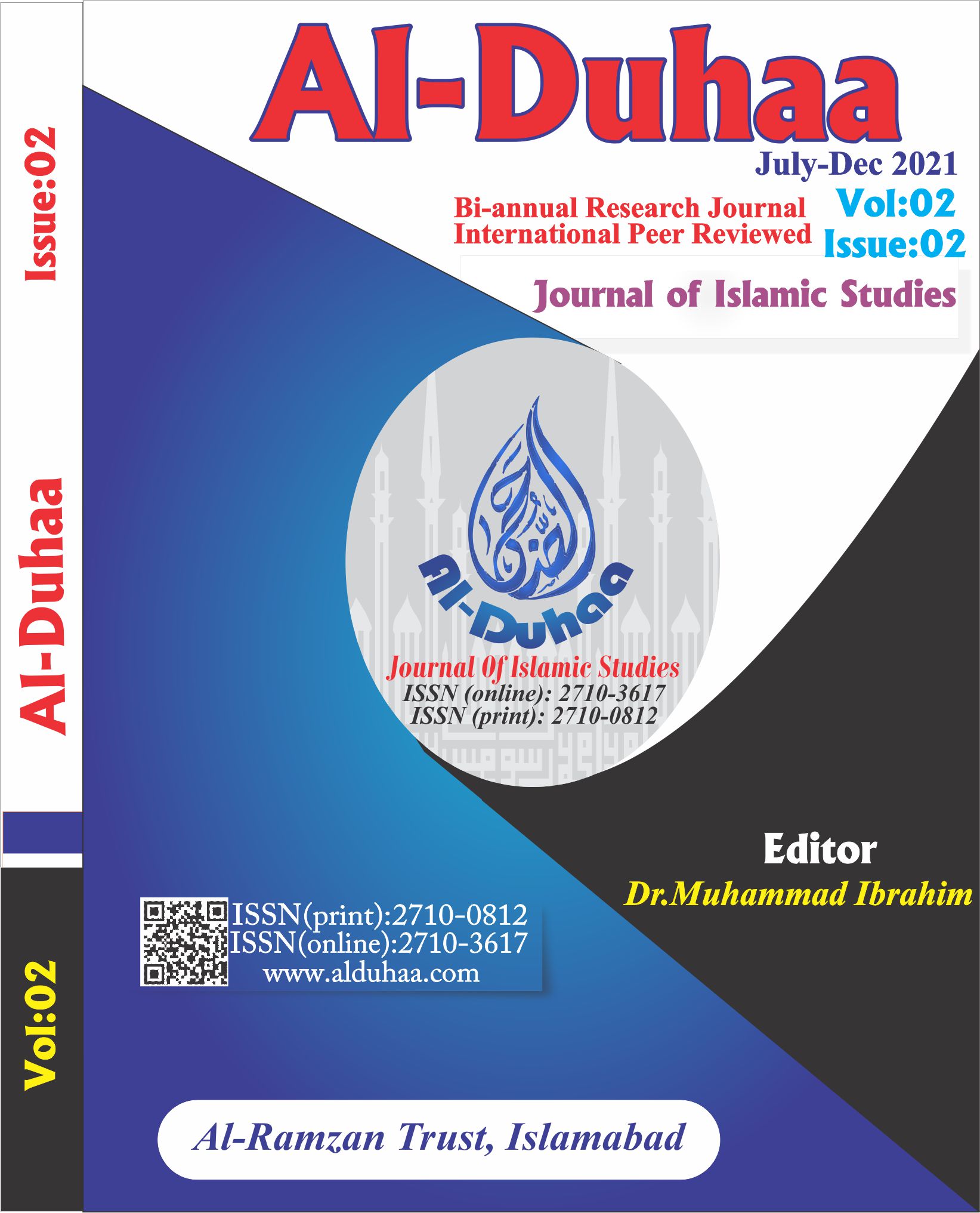 Downloads
How to Cite
Awan, H. A. H., Khan, M. A. ., & Mukhtar, A. . (2022). خطیب ہزارہ مولانا شفیق الرحمن قریشی(2018-1933)کی دینی ،سیاسی اور اصلاحی خدمات کا تجزیاتی مطالعہ: An Analytical Study of Religious, Political and Reforming Services of Khatib Hazara Maulana Shafiqul Rehman Qureshi (1933-2018). Al-Duhaa, 2(02), 376–391. https://doi.org/10.51665/al-duhaa.002.02.0119
License
Copyright (c) 2021 Al-Duhaa
This work is licensed under a Creative Commons Attribution 4.0 International License.